Bone-In Bellota Ibérico ham kit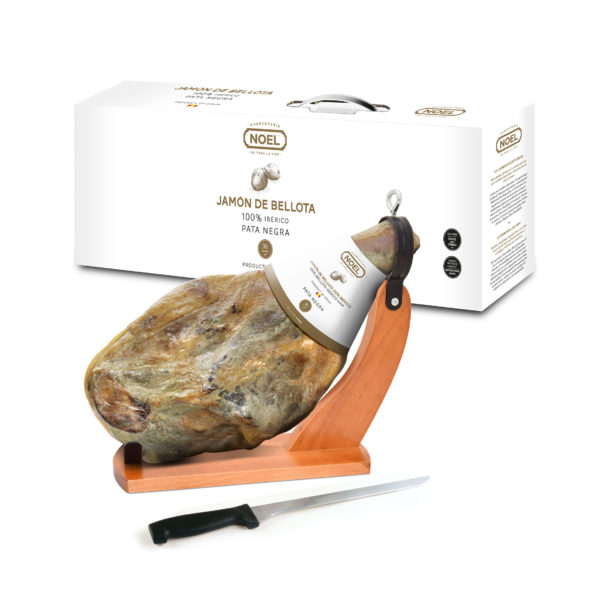 IBÉRICO HAM
Bone-In Bellota Ibérico ham kit
This bone-in Bellota Ibérico ham is an exclusive and specially selected Spanish Ibérico ham, born of our purest tradition, dedication and patience.
Produced from a selection of the best Iberian pigs raised in semi-freedom and fed on pasture and acorns, this ham is cured for 36 months to get the best quality, flavor and aroma you can find in the market. It is a really special ham to satisfy even the most demanding palates with its nutty taste. It will melt in your mouth.
Ingredients
Pork leg (Jamón de Bellota 100% ibérico), salt, potassium nitrate, sodium erythorbate, sugar, sodium nitrite.
Nutrition Facts
Serving Size
1 oz (28g)
Servings varied
Calories 90
Calories from Fat
50
Total Fat 6 g
9%
Saturated Fat 2 g
10%
Trans Fat 0 g
0g
Cholesterol 15 mg
23%
Sodium 550 mg
23%
Total Carb Less than 1 g
0%
Sugar Less than 1 g
Protein 9 g
Iron
2%
* Not a significant source of Fiber, Vitamin A, Vitamin C or Calcium.