Bipack Serrano Ham 2 x 6oz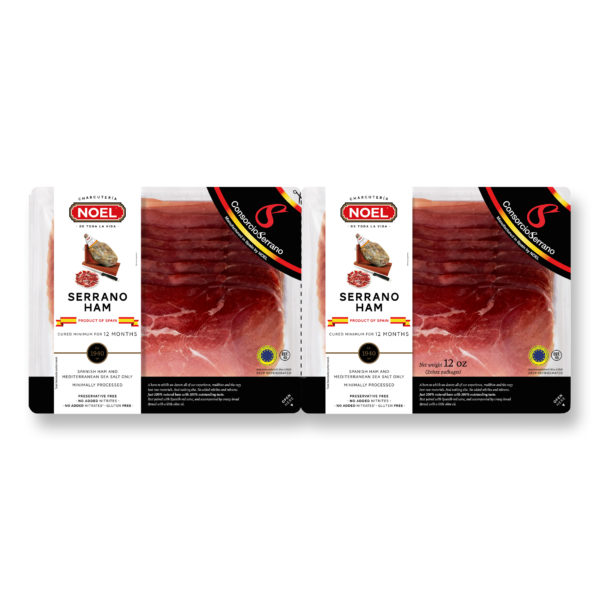 ALL NATURAL SERRANO HAM
Bipack Serrano Ham 2 x 6oz
Our Preservatives Free Serrano ham is a 100% natural product, free of nitrites and nitrates, and made from the best white pigs. Cured for up to 12 months and carefully sliced, it is ideal to eat on a slice of bread or in a sandwich.
This Serrano ham is made from a selected piece guaranteed by the Spanish Serrano Ham Consorcio seal of quality.
Ingredients
Pork ham, sea salt.
Produced in Spain
Storage Conditions
Keep refrigerated between 32ºF and 44.6ºF
Open 10 minutes before use.
Once opened, use within 48h.
Nutritional information
Average values per
100g
Portion (30g)
Energetic value
233 kcal
70 kcal
Fat
10g
3 g
of which saturated
6,7 g
2 g
Proteins
30 g
9 g
* Reference intake for an adult with daily energy needs of 8400kJ / 2000kcal.